The Fifth Annual,
Puget Sound Book Artists
Member's Exhibition
June 4th -July 30th
 Opening Reception:
Thursday, June 4th 5:30-7:00
Collins Library,
Conversation with the Artists
Wednesday,June 17th, 5:30-7:30
Trimble Hall
Panel Discussion,
The Artists Vision: From Idea to Completion
Thursday, July 16th, 5:30-7:30
Collins Library, Room 020
All events are at the University of Puget Sound
Library hours: pugetsound.edu/libraryhours
Click here for campus map:

Carpe Librum
April 3-27, 2015
Exhibition Opening and Artist Reception
Friday, April 3rd 6-8pm

 Past Events 2014
Undercover Stories: The Secret Lives of Books
February 8–March 22, 2014
Opening Reception: Saturday, February 8, 6–8pm

The Puget Sound Book Artists
4th Annual Members Exhibition
June 5th -July 31st 2014
Collins Memorial Library, The University of Puget Sound
Conversation with the Artists
June 19th, 5:30-7:30pm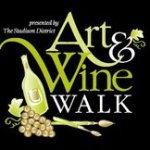 Stadium District Art & Wine Walk
Saturday, August 9th 4:00 – 8:00pm
October 11th & 12th
11:00am -5:00pm

Coptically Bound
September 18th-November 1st,
October 25th, 2014, 10:00-12:00, Room 020
Collins Memorial Library, the University of Puget Sound
Join the Puget Sound Book Artists for a morning dedicated to the tools of the trade.  Learn about the various tools, papers, techniques and printing methods used in the book arts.  View member's work and take time to browse through books about books to learn more about the wonderful world of Book Arts.

Solo exhibition
Charles Wright Academy
November 8th – December 2nd

For inquiries, contact the artist at
mark@markhoppmannart.com
or leave a comment below.