Tacoma Studio Tour 2019
October 12-13, 11am – 5pm

September 25 – November 10, 2019
Columbia City Gallery
4864 Rainier Avenue South
Seattle Washington
Opening Reception
Saturday, September 28, 5pm – 7pm
  Artist in Residence
September 9th – December 20th, 2019
9th Annual Members' Exhibition
"Reflection on Accomplishments"
June 3-July 31, 2019
Collins Library,
the University of Puget Sound

Transforming Knowledge: Altered Encyclopedias
Collins Memorial Library
The University of Puget Sound
February 1 – May 12, 2019

Opening Reception
Saturday, August 11, 4:00 – 5:30pm
Open Case Presentation
Sunday, September 23, 2:00 – 4:00pm
Artist's Demonstration
Wednesday, October 3, 10:00am – 3:00pm
Partially funded by a Tacoma Artist Initiative Project  (TAIP) grant from the Tacoma Arts Commission, The Garden of Earthly Delights is an exhibition of eight new work by Tacoma book artist and illustrator, Mark Hoppmann.    See if you can translate the cryptic text of Coptic bound,  Hidden Writings, a, handwritten and illustrated manuscript transcribed in a new alphabet inspired by the decaying wharfs of Tacoma's seafaring past. Explore the strange collection of images found in A Garden of Earthly Delights which Hieronymus Bosch might have used in his masterpiece, had he lived in the present day Pacific Northwest.
In addition to alliterative haiku in  Ode to the Northwest, a collection of sketches titled Gargoyles, and other new works,  the exhibition will also include previous works and many of the artist's past and current sketchbooks, studies, and tools, all of which challenge the viewer's perceptions of the Pacific Northwest and the art of the book.
Mark Hoppmann graduated from Drake University with a BFA in graphic Design and Commercial Art in addition to studying art for one year in Florence Italy.  After working for twenty years in the graphic arts industry as an offset pressman, prepress and bindery operator,  he resumed his art career and has been an artist in Tacoma Washington, working primarily as a book artist, illustrator, and watercolor painter for the last twenty years.   He says, I have always been curious.  That curiosity has resulted in an eclectic accumulation of bric-a-brac, memories, experiences, and books, all which in turn, inspire my art.   With apologies to Rudyard Kipling, my intent is to design illustrated books for those, "with 'satiable curtiosity."  Simple and sometimes unadorned, but thoughtfully creative book designs hide a treasury of illustrations within.

The Fifth Annual
Puget Sound Book Artists
Member's Exhibition<

June 4th -July 30th
 Opening Reception:
Thursday, June 4th 5:30-7:00
Collins Library,
Conversation with the Artists
Wednesday,June 17th, 5:30-7:30
Trimble Hall
Panel Discussion,
The Artists Vision: From Idea to Completion
Thursday, July 16th, 5:30-7:30
Collins Library, Room 020
All events are at the University of Puget Sound
Library hours: pugetsound.edu/libraryhours
Click here for campus map:

Carpe Librum
April 3-27, 2015
Exhibition Opening and Artist Reception
Friday, April 3rd 6-8pm

 Past Events 2014
Undercover Stories: The Secret Lives of Books
February 8–March 22, 2014
Opening Reception: Saturday, February 8, 6–8pm

The Puget Sound Book Artists
4th Annual Members Exhibition
June 5th -July 31st 2014
Collins Memorial Library, The University of Puget Sound
Conversation with the Artists
June 19th, 5:30-7:30pm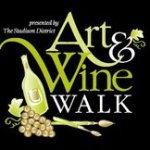 Stadium District Art & Wine Walk
Saturday, August 9th 4:00 – 8:00pm
October 11th & 12th
11:00am -5:00pm

Coptically Bound
September 18th-November 1st,
October 25th, 2014, 10:00-12:00, Room 020
Collins Memorial Library, the University of Puget Sound
Join the Puget Sound Book Artists for a morning dedicated to the tools of the trade.  Learn about the various tools, papers, techniques and printing methods used in the book arts.  View member's work and take time to browse through books about books to learn more about the wonderful world of Book Arts.

Solo exhibition
Charles Wright Academy
November 8th – December 2nd

For inquiries, contact the artist at
mark@markhoppmannart.com
or leave a comment below.